Nursery
We have two sessions each day delivering the N.I. Pre-School Curriculum to 26 children in each class.
Nursery Teacher:
Mrs McCormack
Nursery Assistants:
Mrs Campbell
Mrs Woodhead
As your child begins their journey into education we aim to build on the learning that has taken place at home. We provide a rich variety of play and activity based learning and interesting experiences through stimulating resources and environments, indoor and outdoor.
''Play is a central part of young children's learning.
Through play children explore ideas, feelings and relationships.
Play can push out the limits of what is possible and help children to be creative, flexible and imaginative.
Rich play promotes control, mastery, confidence and well-being''.
Learning for Life: Early Education, 2002
Latest Photographs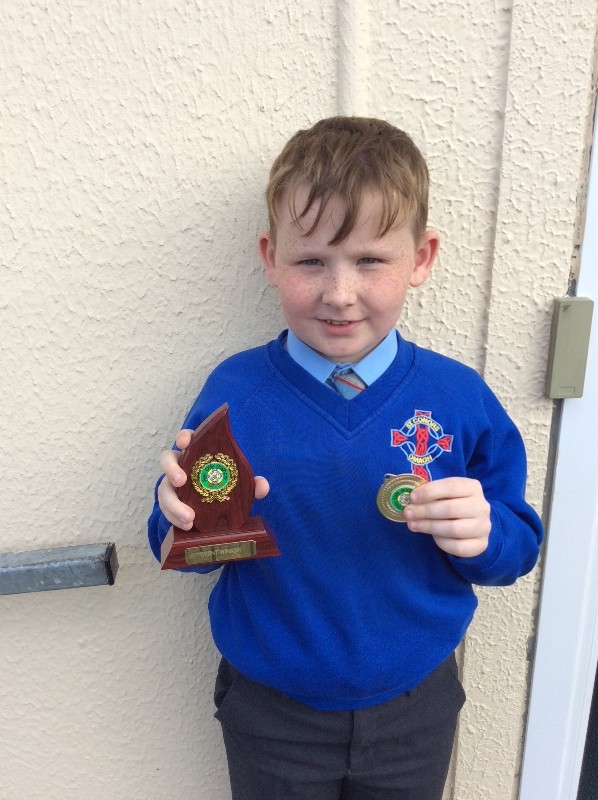 Joseph Fyffe. Year 5 Event Winner.
Emeli Cox. Year 6 Event Winner.
Mollie McPeake. Year 7 Event Winner.
Ronan Barton. Overall winner in Key Stage 2.