Eco-Council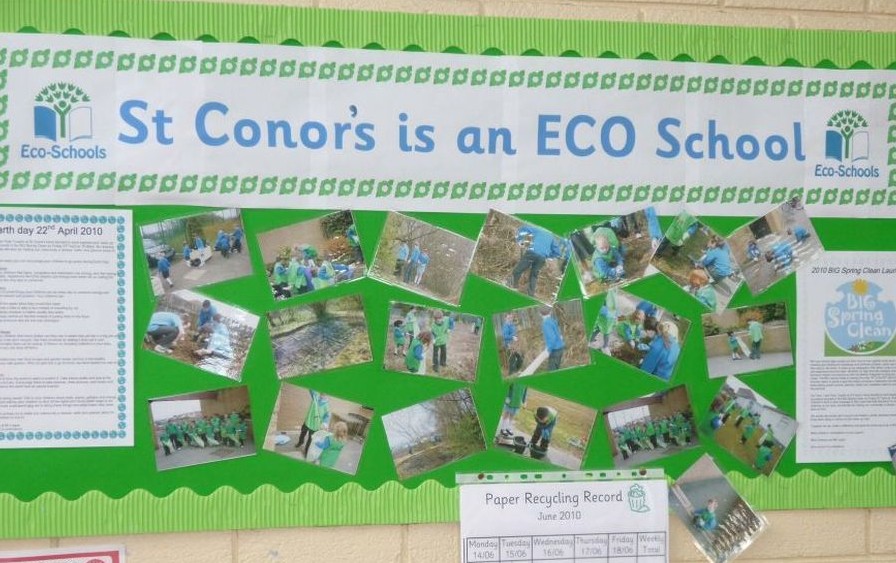 St Conor's Primary School's Eco team are made up of pupils from P1-P7, meeting regularly to come with different ways to make our school even more Eco-friendly.
We are very proud to call ourselves an Eco-school and have been awarded the Bronze Eco-school Award in June 2010, the Silver Award in 2010-2011 and the ultimate goal, the Eco-Schools green Flag Award in June 2011!
We also achieved our 3rd Green Flag in May 2019!
Our ECO Code
We have now devised an Eco-Code for the whole school community to aspire to.
Everyone should keep their school clean and tidy
Close all doors
Only use what you need
Smart with rubbish
Try to live a healthy lifestyle
Collect litter and put it in the bin

On dry days, try to walk to school
Never waste energy
Offer encouragement to look after wildlife and gardens
Recycle paper, glass and cans
St Conor's Primary School is an eco-school!